First Family Vacation
Ladies and gentlemen...I'm here to confirm that vacations are forever different. Gone are the days lounging pool side, bar hopping and late nights. Now are the days, of floating in a pool saying weird things, getting a sun burn from your waist up, chugging booze while the baby naps and calling it a night at 8pm. I'm not saying I mind. I'm just saying that my expectations were forever set at that moment.
Because Roberto has been working so much, he finally had a one week break between shows and we needed an escape and of course, the beach was our first instinct. Because we aren't brave enough for a 3+ hour flight with a squirmy, newly walking baby, we settled for a 4.5hr car ride. Which in hindsight, was much worse. I needed all the wine when we arrived to Hilton Head, purely for the fact that I had to work in overtime to keep a screaming baby happy for the last 2 hours.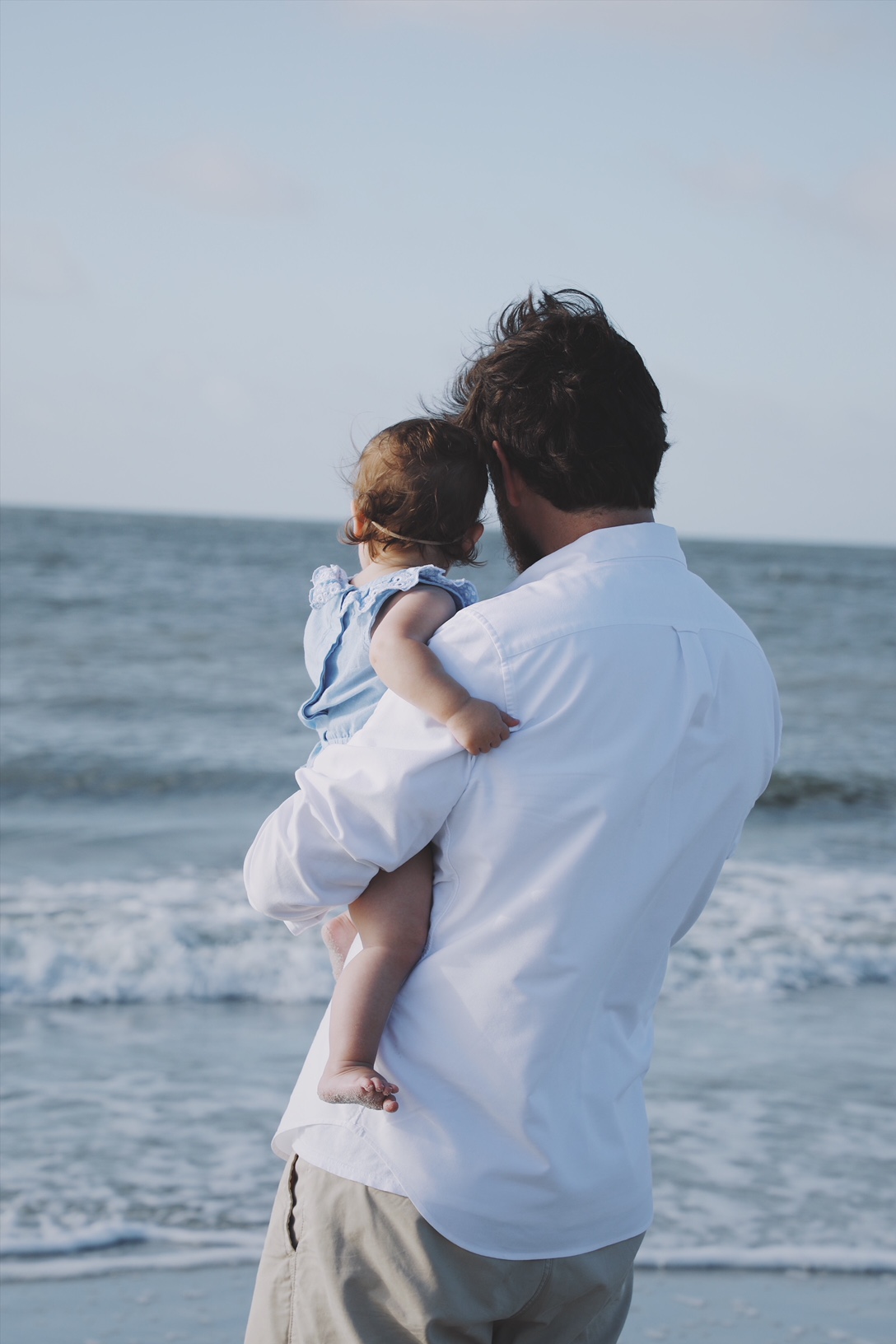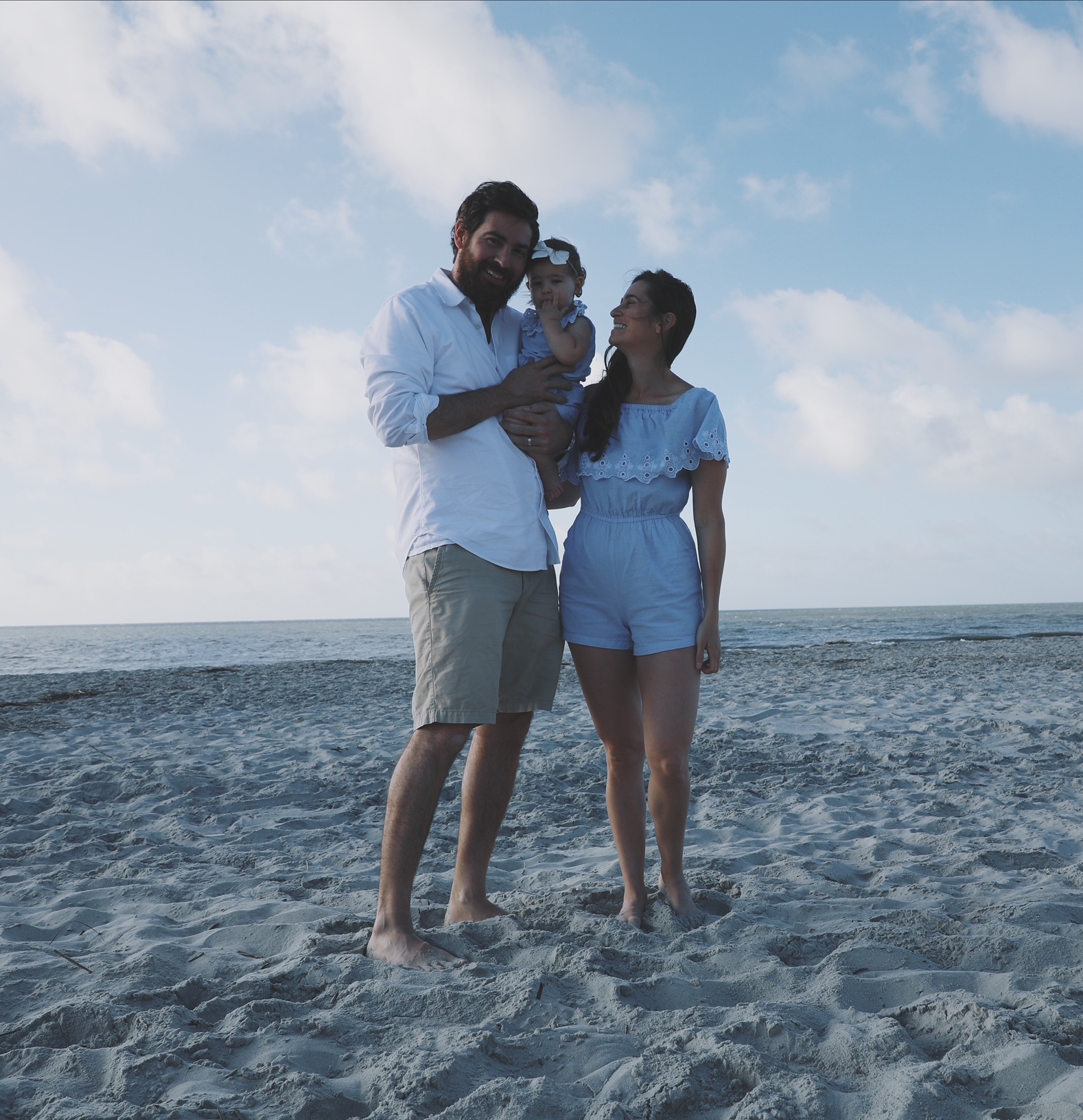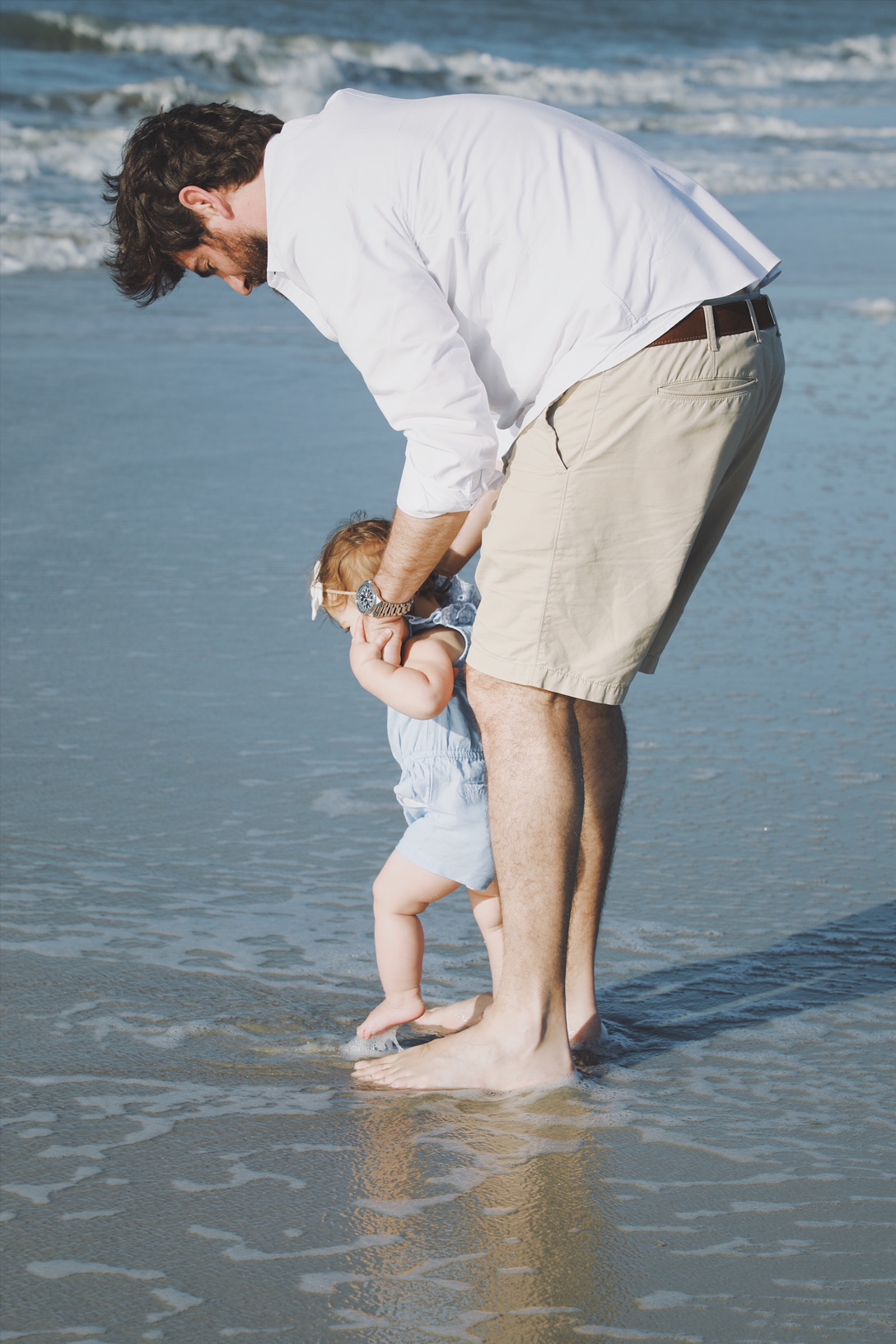 Regardless, we got to the beach and booked a beautiful room at The Westin Hilton Head Island, we booked a junior suite, because naps. However; do to the horrendous situation when I traveled to San Francisco for work, we got upgraded to the Vice Presidential suite. I literally don't think we could travel any differently now. It was one bedroom and had 100 balconies. Lies, it had 3, but anything over 1 is 100. It was perfect. We lounged at the hotel for the first day and baby girl got to experience the pool, birds and the super terrifying ocean for the first time. She LOVED the pool; but, mainly all the kids that were splashing about. She hated the ocean - which, who could blame her...this giant thing roaring at you. I'd be scared too. In fact, I am scared of the ocean; well, because sharks. The food at the hotel was blah. But, the hotel itself was clean and beautiful. The spa was amazingly relaxing, the champagne needed some help.
We realized we needed to get out of the hotel and we ventured to an area called Shelter Cove, walked around the marina, saw the gorgeous boats, went into the cute shops and of course, had a delicious meal at Scott's Fish Market. IT WAS DELIGHTFUL! Fresh, fast and a win for baby girl. Mainly, because she thinks she's Miss America and they had a band so she could dance and say hi to EVERYONE.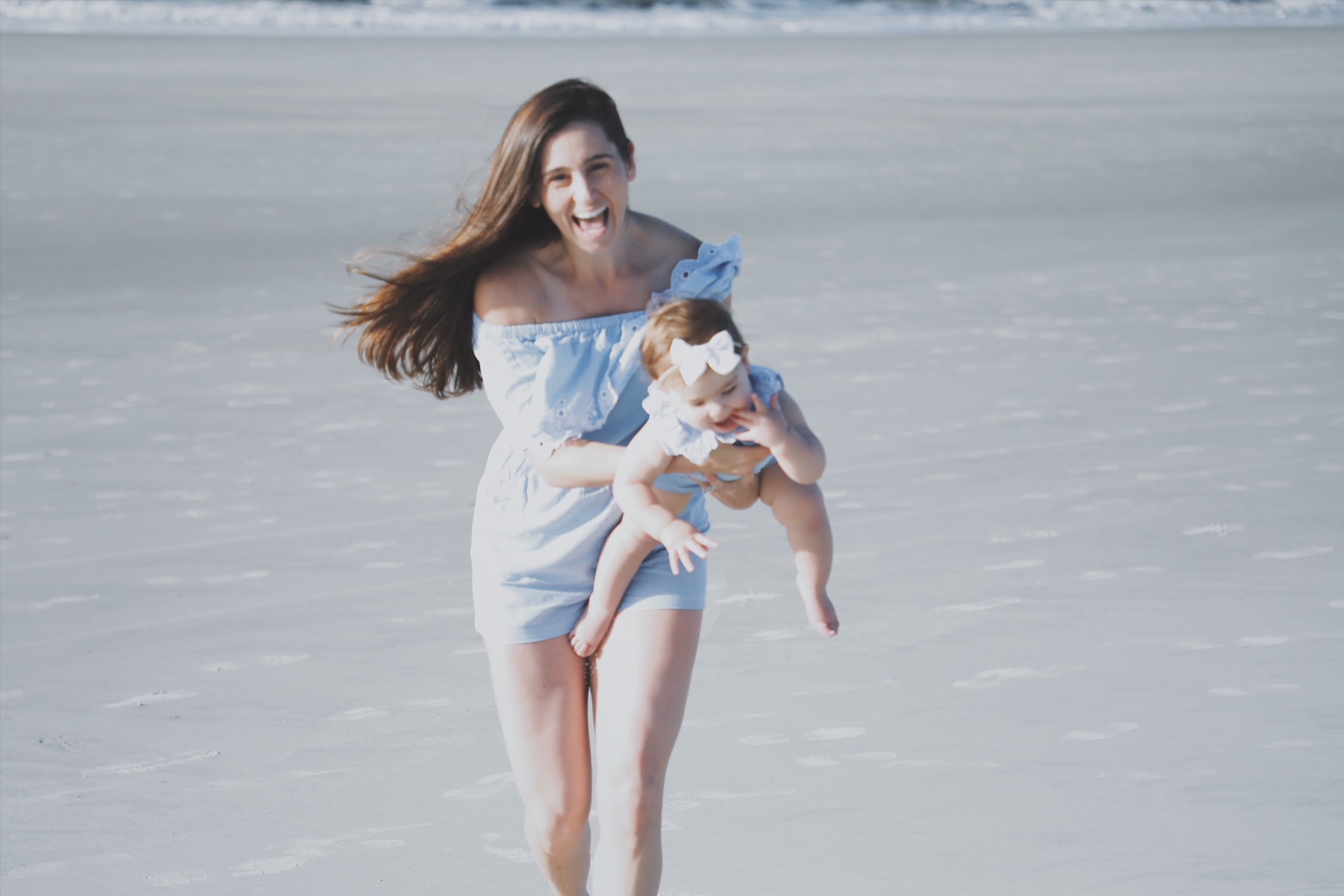 After that outing, we realized that was the way to go, but we also wanted to try out the whole biking the island situation. That was a bust. Baby girl hated it and we had to hear her cry for a good 30 minutes as we tried to speed bike back. She was in this little cart and I think she was too small for it and kept slipping down and it was also like 150 degrees outside and we were panicked she was going to get over heated and sick. That was a parenting fail. So, note to self - make sure your kid is big enough for the cart and you have a fan and jugs of water.
The next day after exploring more of the pool and doing obnoxious family photo shoots on the beach; we ventured to Harbour Town - It was the cutest little area. This place was more lively than Shelter Cove. A light house and delicious restaurants on the water. The perfect place for baby girl to practice her waving skills. They had a lot of boat tours leaving out of the dock, dinner cruises, pirate cruises, looked fun. But we had a babe and that wasn't going to happen. We had dinner at The Quarterdeck and it was yummy, but probably because we were starving. Baby girl even tried Calamari and loved it. That was a complete shock.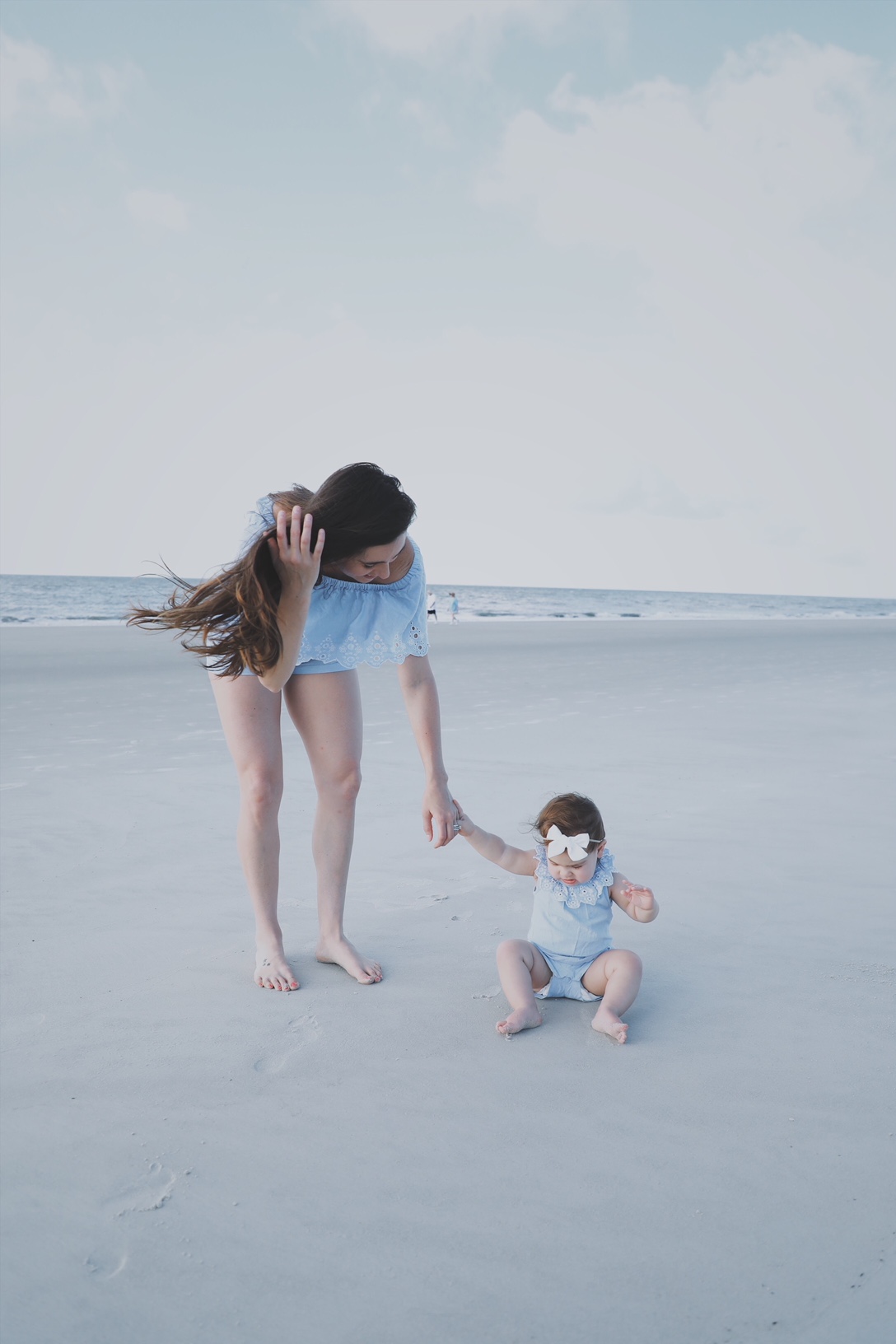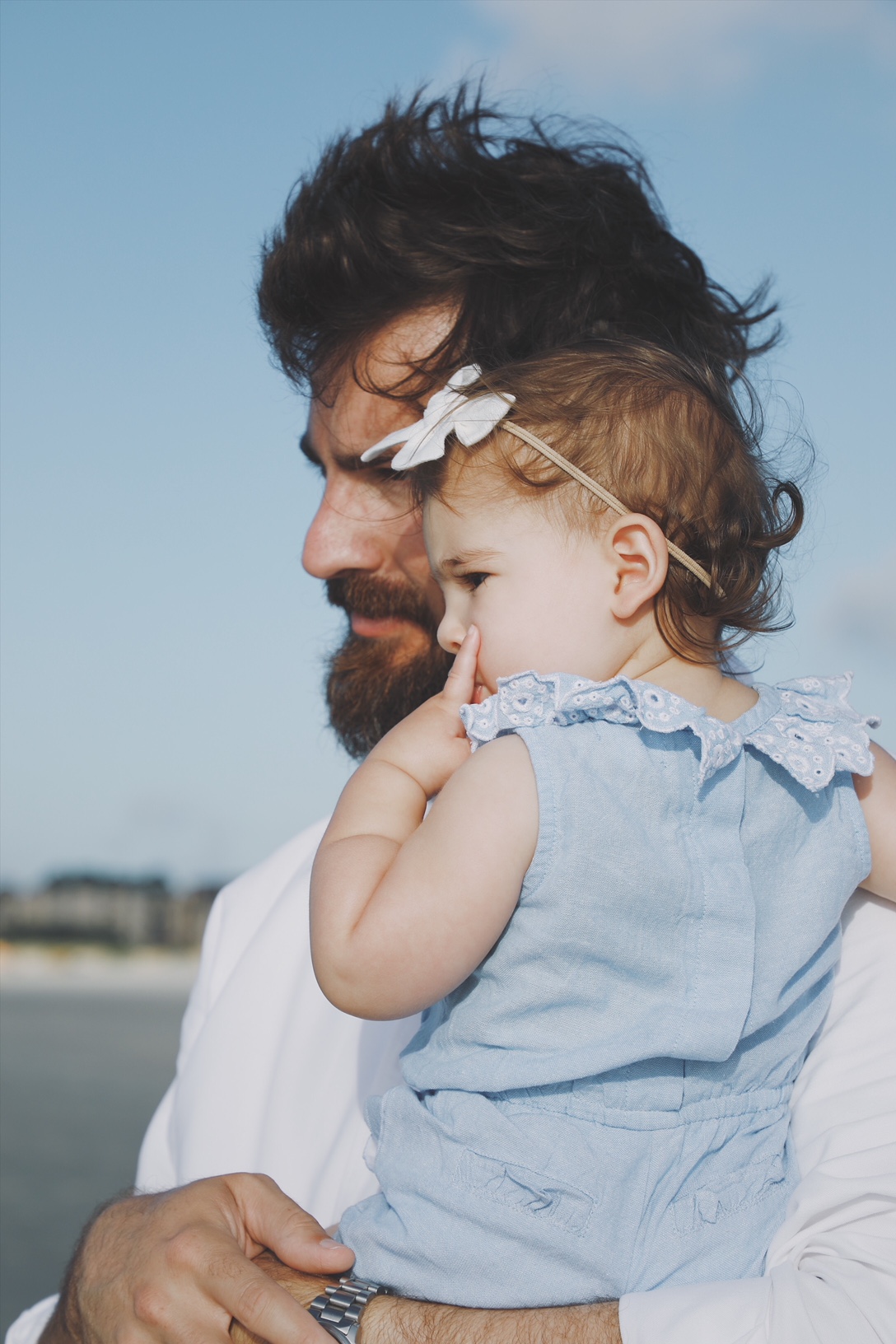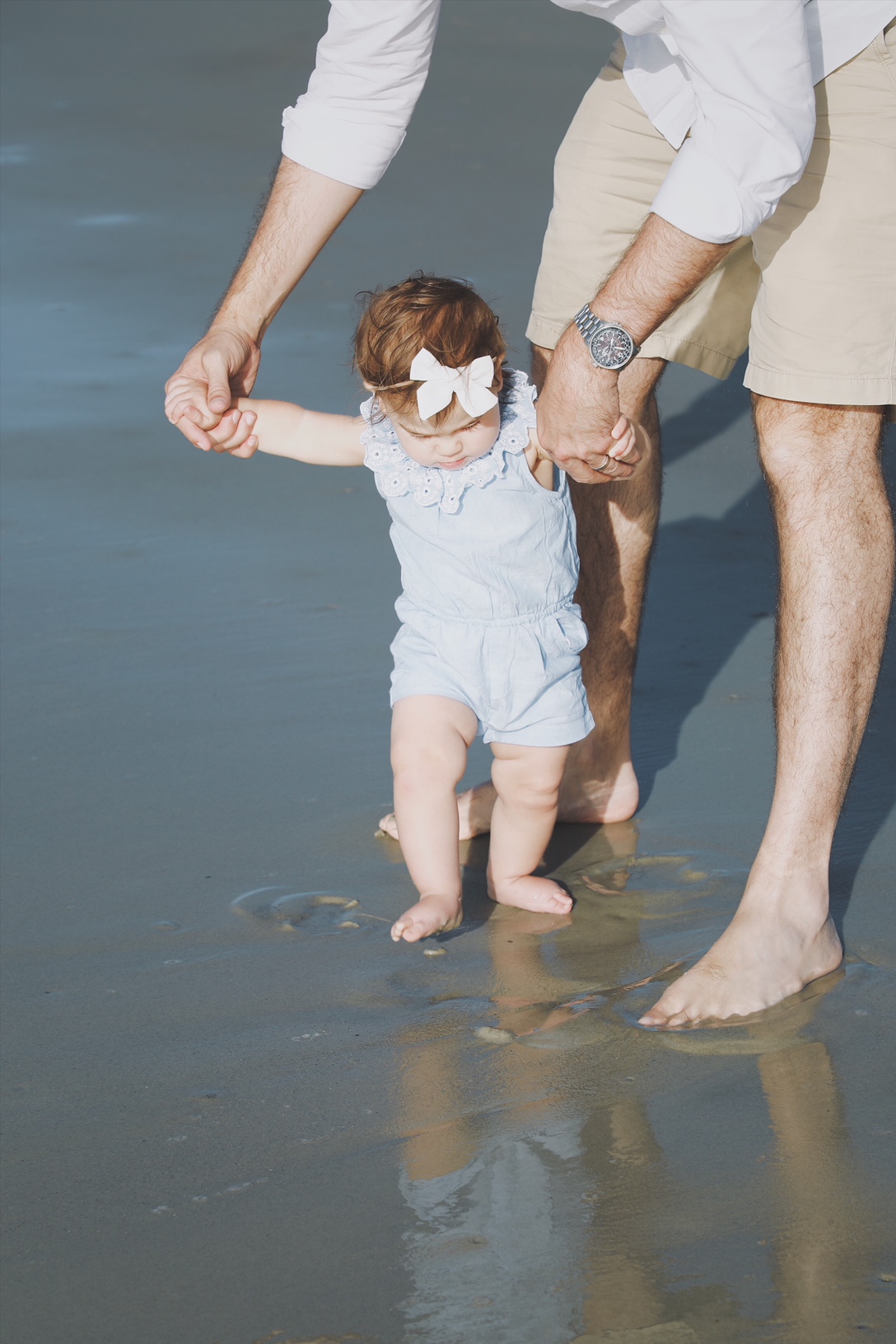 All in all - it was such a good time, no work and all family. It was exhaustingly, rewarding and we figured out the new way of family vacation life. That being said, I highly recommend going to Hilton Head for a little getaway. Super family friendly and so much to explore and do.